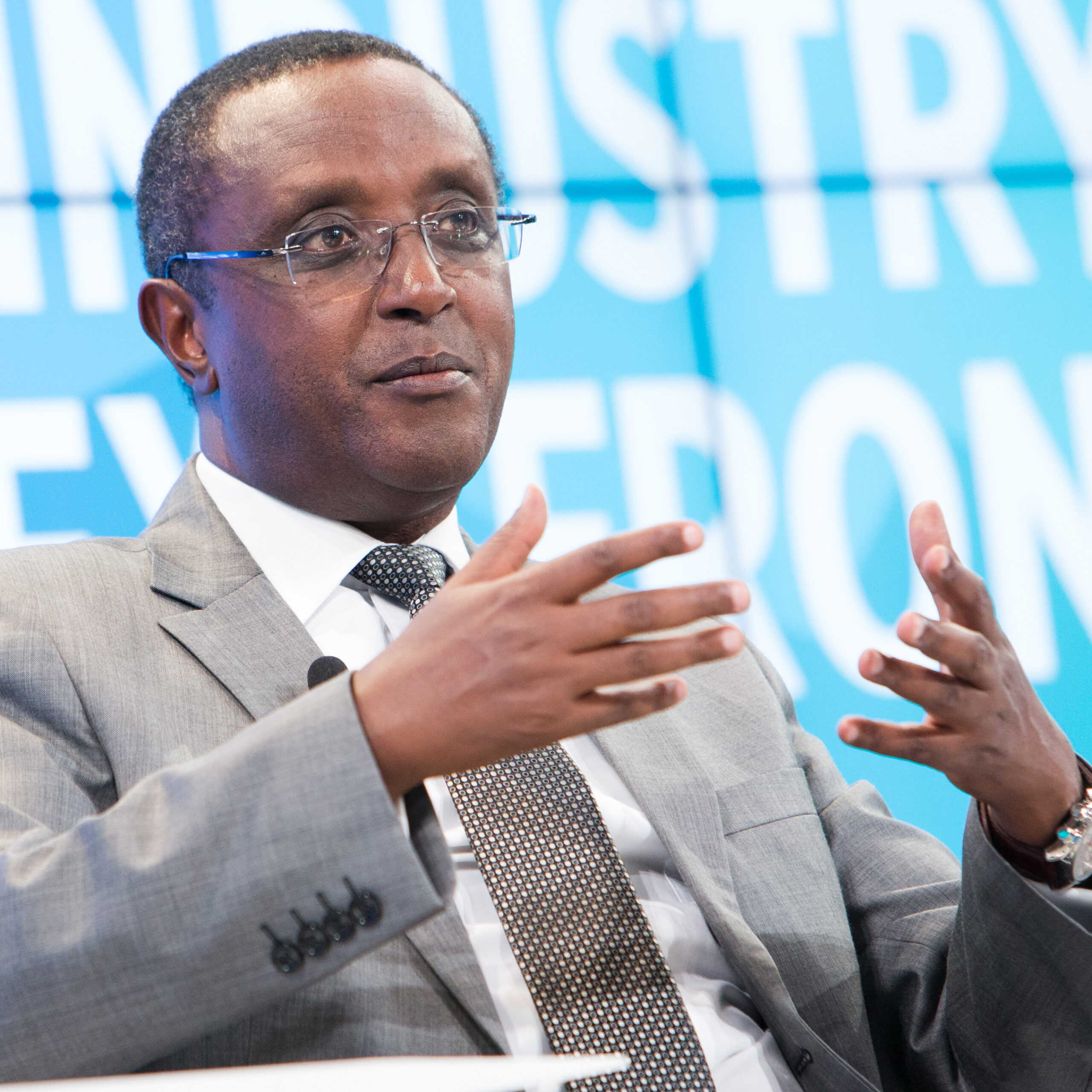 Hon. Dr. Vincent Biruta
Minister of Environment for Rwanda
Why is efficient, clean cooling so important for Rwanda?
Rwanda's vision is to become a developed, low carbon economy by 2050. To achieve this, we need to foster economic growth that is inclusive and sustainable. By harnessing the latest technologies, we can improve access to efficient cooling appliances including air conditioners and fridges, while also reducing government spend on energy generation and electricity bills for consumers. This has a positive economic impact as energy costs in sectors, e.g. industry, health and education, shall be reduced. Efficient cooling is central to our green growth ambitions.
Rwanda showed great leadership in securing the next phase of the Montreal Protocol. How can the strengths of the Montreal Protocol be applied to realize more efficient, clean cooling?
The Protocol's success lies in the partnerships between policy makers, scientists, and industry. It is an agreement for which everyone is on board and working to agreed goals to phase out ozone depleting substances and to phase down HFCs. We now have an opportunity to apply the strengths of the Protocol to energy efficiency. Doing so could double the climate benefits of the Kigali Amendment, and avoid up to one degree Celsius of warming by 2100.
What options is the Government of Rwanda considering to promote efficient, clean cooling?
We are pleased to be working with K-CEP and UN Environment on the Rwanda Cooling Initiative. This includes an energy efficiency market survey, development of a National Cooling Strategy, and exploration of energy performance standards and labeling. We are confident this will support Rwanda to promote efficient, clean cooling as required by the Kigali Amendment. We are also developing green building standards to encourage smart design and the use of construction materials and techniques for passive cooling.
What will the world of cooling look like in future?
In the future the world of cooling will be efficient, connected and smart. Demand for cooling will no longer be a major cause of global warming. Cooling will be available and affordable for all. Cooling appliances, from the household level to industry, will utilize the latest technology meeting stringent efficiency standards and the requirements of the Kigali Amendment. These systems will be connected, with thermal cooling and demand management enhancing efficiency and efficacy.
Jürgen Fischer
President of Danfoss Cooling, a global business that engineers technologies that cool people, products and the planet.
What is Danfoss doing to progress sustainable cooling?
As an industry leader in air-conditioning and refrigeration, we work with our customers and organizations such as SEforALL and the European Partnership for Energy and the Environment. We also support international efforts such as the Montreal Protocol, to advance a pathway to sustainable cooling. Through continued investment in innovation we actively develop low-GWP refrigerant technologies and ways of combining energy efficient heating and cooling to unleash the full potential of cooling technologies.
What challenges does business face in making sustainable cooling accessible to all?
A united effort is needed if we are to seize the potential of sustainable cooling technology. Two actions are key to make sustainable cooling accessible for all: First, existing minimum energy performance standards need to be enforced and second, installers and users need to be trained in handling and optimal maintenance of cooling systems.
If you were a policy maker what would you do to progress sustainable cooling as quickly as possible?
At Danfoss we trust in regulatory frameworks that shape the sector in two ways: by raising awareness about the energy savings from existing best in class cooling technology; and enabling the cooling sector to accelerate the uptake of renewable energy by utilizing its thermal storage capacity. We need to incentivize energy-efficient technology by using a total cost of ownership perspective. For example, if European standard cold chains are implemented in developing countries, a significant reduction in the post-harvest losses of fruits and vegetables for 2-3 years could finance the technology and enhance farmer incomes.
How confident are you that climate impact from cooling will come down as needed and why?
There is great CO2 saving potential by implementing best-available technology today, so we are confident. Take the food cold chain, for example, where globally one third of all food produced is either lost or wasted due to inadequate refrigeration. By leveraging existing elements of their cold chain, like refrigerated trucks and storage rooms for farmer cooperatives, we can improve the lifespan of food and reduce food wastage.